Welcome to Cedar Inn Bottle Shop!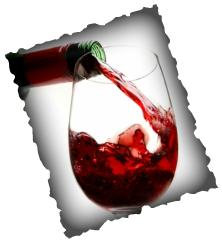 Store Hours Mon - Sat 10:00 AM to 10:00 PM
Sunday 12:30 PM to 6:00 PM

We offer a superb red wine selection including the elegant Cabernet Sauvignon, the fruity Merlot and Syrah/Shiraz, spicy Pinot Noir, as well as Port, Sherry, and more. Our white wine selection includes the lighter, fruity Chardonnay, the drier Pinot Grigio and Sauvignon Blanc, the sweet Riesling and the complex Gewurztraminer, as well as other superior choices. Cedar Inn Bottle Shop also carries imported and domestic beer, including stouts, ales, lagers and pilsners. We offer, in addition, an extensive selection of spirits.
Our expert staff is happy to help you select the perfect wine, spirit, or beer for your special occasion. We can make recommendations based on your personal preferences and your menu so that your wine will harmonize with both. And when you host a reception, party, or social, we work closely with you to plan your wine, beer, and spirit order.
---